Low in carbs when cooked
Buckwheat is also a pseudocereal.
Despite the name, buckwheat is not related to wheat and does not contain gluten.
Raw buckwheat contains 75 grams of carbs, while cooked buckwheat groats contain about 19.9 grams of carbs per 100-gram serving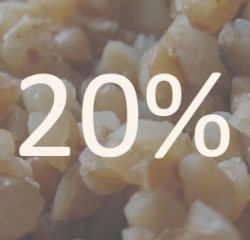 Healthy carb choice
Buckwheat is a great alternative to wheat — one of the most highly allergenic foods and the grain we tend to most commonly overeat. Buckwheat is a gluten-free grain, making it an excellent choice for those with celiac disease, gluten sensitivities, food allergies or for anyone undertaking a super-clean diet. It can be used as an alternative to rice or served as porridge and it's higher in protein and fibre than other grains. Buckwheat is also lower on the glycemic index and results in less insulin release after consumption. It's known to lower cholesterol and is a rich source of magnesium.
Rich in anti-inflammatory flavonoids (especially rutin, which tonifies veins and are useful for treating and preventing spider or varicose veins), buckwheat is a great choice for bolstering the health of our heart and blood vessels.
I welcome you to try one of these healthy carb choices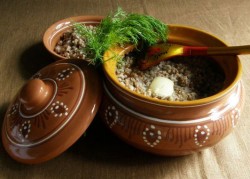 Carbs in Buckwheat
Buckwheat is a low-fat food that contains a significant nutritional punch for its calorie content (160 calories for 1/4 cup of uncooked buckwheat groats, which is enough for a bowl of hot cereal).
As a grain alternative, buckwheat contains plenty of carbs: 66 grams in 1/2 cup of uncooked buckwheat groats. Buckwheat flour contains around 44 grams in 1/2 cup. Buckwheat does not contain sugar; instead, its carbs come in the form of healthy fiber.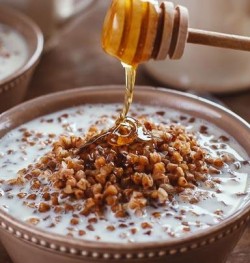 Good Carbs? Bad Carbs?
Our bodies need carbohydrates. It's not for nothing that we tend to crave "sweet" things – our instincts tell us that we need the energy and nutrients that hide in these foods. But a whole food is always superior to processed food. Instead of loading up on candy bars and soda, we can satisfy our body's need for carbohydrates with whole foods from nature.
Buckwheat carbs are not only satisfying and delicious; they are packed with nutrients too.carbs sources that are not only satisfying and delicious; they are packed with nutrients too.
One of the great benefits of buckwheat is it's high protein content and low glycemic index. Buckwheat can easily be eaten sprouted as a granola alternative and buckwheat flour is great for making gluten-free pancakes.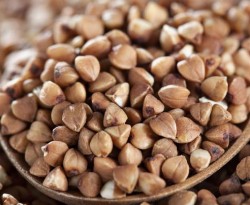 Buy Top Quality Roasted Buckwheat Now